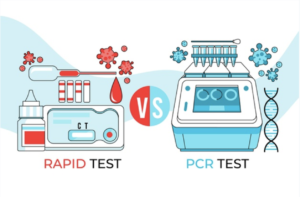 In Doctor Mallorca we offer a COVID-19 test service with the following tests:
PCR Test (molecular test): is Highly Accurate, the sample is taken of nasal and throat swab, and it diagnoses an active infection of coronavirus. The results will be given in 24-36 hrs.
QUICK Test (IgG and IgM): the sample is taken from a drop of blood from the finger and shows if you are currently with the infection of coronavirus or you had it before. The results takes 15 mins.
We do an Official Certificate of our Clinic with the results of the test.
Call us now to make an appointment.